LIMITED SPACES AVAILABLE!

Oasis driving efficiency, enabling modelling choice for the future
12 June 2019
Swiss Re Next, Mythenquai 50 in 8022 Zurich, Switzerland

We are pleased to announce that we will be holding our yearly conference in Zurich, in conjunction with the Swiss Re Institute, on 12 June 2019.

A half-day technical hands-on workshop will be held on 13th June (9am - 1pm). Limited spaces available.
More information and requirements here. Please make sure you meet the requirements before registering.

Requests should be sent to julia.arevalo@oasislmf.org.
Conference and workshop attendance are free of charge but registration is required.
Programme

8.00 - 8.30
REGISTRATION
8.30 - 8.45
Oasis and market update
Beat Aeberhardt, Head Cat Perils R&D (Swiss Re)
Dickie Whitaker, Chief Executive (Oasis LMF)

8.45 - 9.20
NatCat modelling using Oasis in practice
Beat Aeberhardt, Head Cat Perils R&D (Swiss Re)
Matthew Eagle, Managing Director, Head of GC Analytics (Guy Carpenter)
Sibylle Steimen, Global Head of Cat Risk Management (Allianz Re)
Andreas Zbinden, Senior Cat Model Specialist (Swiss Re)
9.20 - 9.50
Model Development Kit (MDK) use cases to get models into Oasis
Branimir Betov, Director Model Development (CoreLogic)
Ryan Crompton, General Manager Modelling and Research Solutions (Risk Frontiers)
Steve Hutchings, Modelling Strategy (JBA Risk Management)
9.50 - 10.20
NETWORKING BREAK
10.20 - 10.30
Swiss Re update
Martin Bertogg, Head of Catastrophe Perils, Managing Director (Swiss Re)
10.30 - 11.15
Applications for technology in exposure management
Harald Badstieber, Head of Global BI&Big Data (Allianz SE)
Mark Pinkerton, Chief Technology Officer (Oasis LMF)
Roland Schmid, CEO (Mirai Solutions Ltd.)
Alastair Speare-Cole, President of Insurance Division (Fractal Industries)
11.15 - 11.35
Insurance Industry Benchmarks - where next
Edi Held, Head of sales and products (Perils AG)
11.35 - 12.20
Key challenges in flood modelling
Konrad Schoeck, Flood Lead (Swiss Re)
Jane Toothill, Director (JBA Risk Management)
Steffi Uhlemann, Flood Risk Scientist (Independent)
12.20 - 13.40
LUNCH
13.40 - 14.20
Impact of Climate change on current risk level for Tropical Cyclone North America (TCNA)
Adam Sobel, Professor at Lamont-Doherty Earth Observatory (Columbia University)
14.20 - 14.55
Oasis driving the interoperability of catastrophe models
Ian Branagan, Chief Risk Officer (Renaissance Re)
Matthew Jones, Head of Insurance Product Development (Simplitium)
Mark Pinkerton, Chief Technology Officer (Oasis LMF)
14.55 - 15.25
NETWORKING BREAK
15.25 - 16.10
Getting your own view of quake risk
Michael Ewald, Earthquake Lead (Swiss Re)
Malcolm Haylock, Managing Director (Sunstone Risk Solutions)
Luis Sousa, Earthquake Engineer and Catastrophe Modeller (AIR)
John Schneider, Secretary General (GEM Foundation)
16.10 - 16.20
Closing Remarks
Beat Aeberhardt, Head Cat Perils R&D (Swiss Re)
Dickie Whitaker, Chief Executive (Oasis LMF)
16.20 -
DRINKS RECEPTION
(Subject to change.)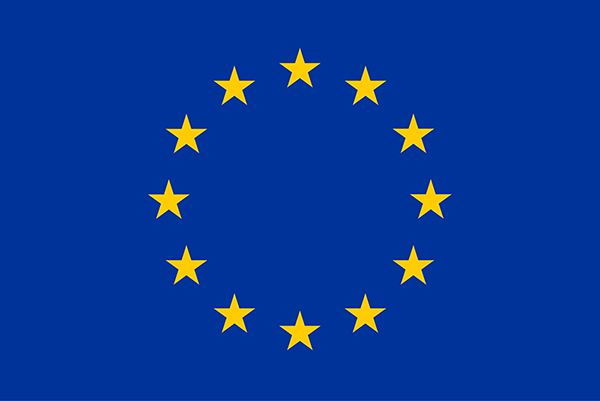 This project has received funding from the European Union's Horizon 2020 research and innovation programme under grant agreement No 730381