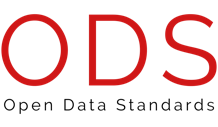 The scope of the new Open Data Standards will provide a transparent and free schema to encourage consistency and efficiency in the capture and transfer of cyber exposure data.

London, Thursday 9th February 2023: Open-source catastrophe modelling platform and curators of Open Data Standards (ODS) on behalf of the in/reinsurance industry, Oasis Loss Modelling Framework (Oasis), is pleased to announce the release of the Open Exposure Data (OED) standard for cyber.
Continuing from the release of the OED for liability in April 2022, the focus of OED continues to shift its focus from solely catering for property catastrophe business and its adoption in the market has increased significantly in the last 12 months.
ODS is designed to assist with solving the significant interoperability problems currently challenging the cat modelling community by implementing open and agnostic data formats to increase efficiency and transparency. Improving efficiency of data transfer is key for the market to reduce costs.
This OED standard was developed during 2022 by a working group consisting of the following companies:

Aon
Allianz
Axis Capital
CyberAcuView
Gallagher Re
Guidewire
Guy Carpenter
KOVRR
Moody's RMS
Renaissance Re
Sompo International
Swiss Re
Zurich
Dickie Whitaker, Chief Executive, Oasis Loss Modelling Framework, said:
"This truly is a collaborative effort, utilising the vast expertise across these companies to ensure that this standard really was developed 'by the market for the market' and highlighting the power of collaboration.
All in all, this reflects the ODS Mission Statement whereby the "ODS should be the standard used for exposure data, result outputs and contract(s) terminology for the (Re)Insurance industry and other interested parties in catastrophe modelling and exposure management across all classes of business."
Peter Dyson - Head of Analytics, KOVRR, said:
"It's very exciting to see the release of the cyber open data standard, which will help to gain consistency and efficiency between model vendors and insurance companies. It's been a wonderful experience to be a part of this project with a number of cyber experts working together in an open and collaborative project. Kovrr is proud to have been able to contribute its knowledge around cyber risk modeling to help shape a core aspect of the cyber insurance industry and make cyber risk quantification more attainable for all."
Peter Zimmerli - Cyber Risk Manager, Axis Capital, said:
"One of the fundamental issues we continue to face in cyber reinsurance is getting a good grip on the scope of insured cyber risk. The ODS Cyber standard is a tremendous step forward to standardise minimum industry expectations and to facilitate discussions on what cyber exposure data should ultimately look like."
Scott Hammesfahr - Analytics Key Initiatives, Guidewire, said:
"Varying exposure reporting structures pose a challenge to cyber insurance risk aggregation modelling and transfer. Guidewire was pleased to support the development of the Oasis OED Cyber Standard v1 to help address this challenge by helping simplify and standardise these critical elements to support our clients and the cyber insurance industries' capital and growth needs."
Christopher Meier - Cyber Center of Competence, Swiss Re, said:
"We are confident that the OED Cyber Standard will bring enhanced consistency and transparency to Cyber data, and thus contribute to a reliable and growing Cyber market. We at Swiss Re are delighted to support it."
Simon Heather – Head of Cyber Catastrophe Modelling, Gallagher Re, said:
"Over the years Gallagher Re has seen a progressive improvement in the accuracy and completeness of modelling data across the cyber market but there remains significant variation in the quantity and value of the data fields that each company chooses to collect and record. Gallagher Re supports the launch of the OED as it will provide a baseline for any company collecting cyber modelling data, bringing consistency to the transfer of information between the insurers and reinsurers. It will also raise the quality and transparency of data across both markets. which in turn can lead to the unlocking of additional capital"

Matt Harrison, Director, Product Management, Moody's RMS, said:
"The Cyber OED is a great step in developing the Cyber (Re)insurance industry. Cyber modelling is still in its formative youth, therefore now is the perfect time to embed an open standard throughout the value chain and ensure that we reduce frictional costs. Furthermore, as a modeller, if data standards are unified, everyone has more clarity on what data fields can be captured, what is useful and what brings utility to the insights we deliver."

Wenlu Zhang, Director of Data and Analytics, CyberAcuView, said:
"As CyberAcuView continues to work on initiatives to increase efficiencies across the cyber insurance market, collaborating with Oasis and the market to develop the Open Exposure Data Standard for Cyber is a great step forward for the industry."
Notes to Editors
About Open Data Standards (ODS):
ODS is not an Oasis standard but is developed by the market for the market and is governed by a steering committee made up of industry practitioners and chaired by Oasis.
ODS is not owned by a single entity and is not for the commercial benefit of any one organisation. It's completely open-source, transparent and free to use under CC0 1.0 Universal and BSD3 licences. Collaboration is key for development and adoption, so any feedback and involvement are encouraged.
All information and schemas for all classes of business of ODS can be found at the Github repository here:
https://github.com/OasisLMF/ODS_OpenExposureData
All comments and feedback can be posted via 'issues' in the repo: (https://github.com/OasisLMF/ODS_OpenExposureData/issues)
Or email matt.donovan@oasislmf.org
About Oasis Loss Modelling Framework
Oasis Loss Modelling Framework is a not-for-profit company founded in 2012 to open up the world of catastrophe modelling. It is collectively owned by leading insurers, reinsurers, brokers and financial institutions.
Together, with an Associate Membership of over 100 companies and academics, it forms a widespread community of organisations dedicated to improving exposure management and catastrophe risk modelling, and strengthening links between relevant work in the scientific community and business users.
Oasis also curates Open Data standards (ODS) on behalf of the Industry. These standards cover exposure and results for multiple classes.
Oasis provides open source software, encourages a vibrant community and stimulates innovation. Oasis software, code and full documentation is available via GitHub, enabling active engagement with a broad community of users.
For more information please visit: https://oasislmf.org/open-data-standards

PR Contacts at Lysander PR:
Helen Wright
helen@lysanderpr.com
07842 729 579
Roddy Langley
07547 901 618
Steve Colton
steve@lysanderpr.com
07554 889 056