All components of Oasis software are now open source
We are delighted to announce that all components of our catastrophe modelling software are now open source and downloadable from GitHub free of charge.

Oasis Loss Modelling Framework offered open source and free of charge
The Oasis Loss Modelling Framework provides a truly open source platform for developing, deploying and executing catastrophe models. It uses a full simulation engine and makes no restrictions on the modelling approach.
"This open source milestone achieves the vision of providing a technically advanced, adaptable and sustainable suite of software for use by the (re)insurance market, government agencies, urban planners, academics and decision makers from many other fields, at significantly reduced cost.
The combination of robust and flexible software with a wide range of models from every independent modelling firm globally puts Oasis in a position to provide cost-effective use of advanced catastrophe models, offering a real choice to the market. With an increasing range of companies offering flexible deployment options we are ready to help change how catastrophe models are used and who can afford to use them." - Dickie Whitaker, Chief Executive.

Read the full press release here.
Interoperability Project

Oasis are pleased to be supporting this very important project that is being led by the Insurance Development Forum's Risk Modelling Group (RMSG).
The Interoperability Project addresses the challenge of enabling interchange of models and data sets between model platforms, in order to deliver transparency, cost reduction and accessibility. The project starts with a forensic technical gap analysis, and (depending on recommendations) is anticipated to deliver software tools, communications, training and recommendations on future standards. A small technical group is meeting to develop a MVP approach to solve this, which Oasis CTO Mark Pinkerton is working on. Data schema, Financial Module and contract definition language are all potentially on the agenda.
Major new project funded by the International Climate Initiative (IKI) to use Oasis LMF in the Philippines and Bangladesh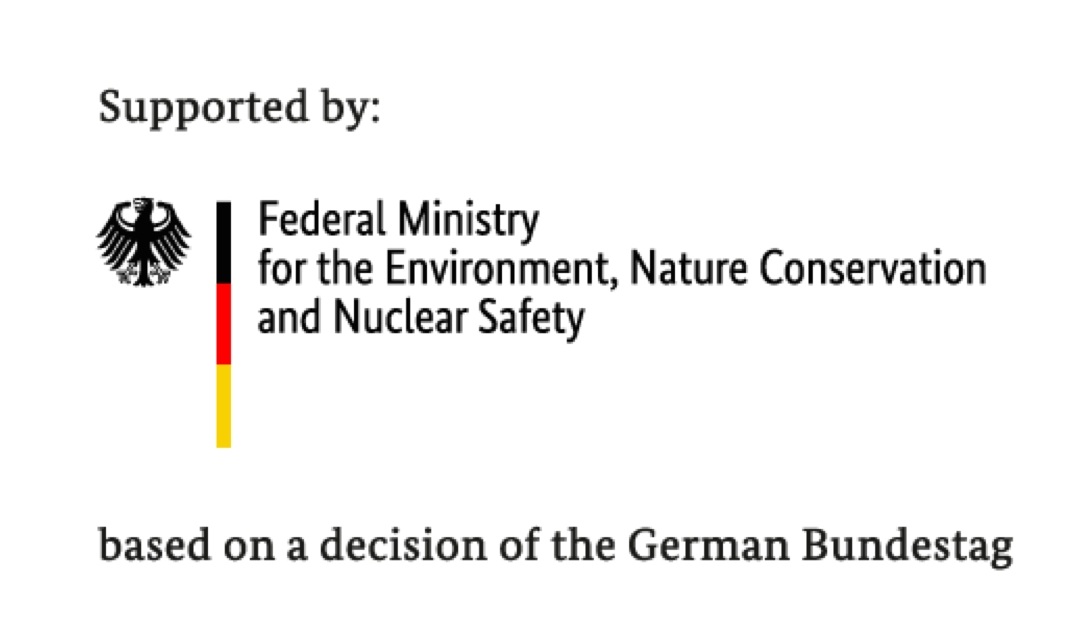 In June 2018 we finally received confirmation of funding by the International Climate Initiative (IKI) of the German Federal Ministry for the Environment, Nature Conservation and Nuclear Safety (BMU) for an international collaboration to improve climate and catastrophe risk resilience in the Philippines and Bangladesh using the Oasis open-source catastrophe modelling platform.
Through this two-year project new catastrophe models for flood in the Philippines and cyclone in Bangladesh will be co-developed. The models will be made available for public sector as well as re/insurance use, and will provide views of risk based on current as well as future conditions for these countries which are highly vulnerable to the impacts of climate change.
The project will improve knowledge and long-term access to catastrophe risk modelling across multiple stakeholders from national to local government for risk monitoring, risk reduction, adaptation and disaster risk financing.
For too long, the knowledge of how to build catastrophe models has remained within an elite group centred around the (re)insurance industry. Through capacity building and the provision of model-update toolkits we will enable in-country stakeholders to update and sustain the models in the long-term beyond the timeframe of the project in order to truly understand and manage their own risk.
The project has quickly got off the ground, with the first co-development workshop in the Philippines held at the beginning of August with over 15 organisations across private and government sectors. A high level of engagement and commitment to sharing data and collaboration was made by all relevant parties, and development work has already started. We will be heading out to Bangladesh in early October for a similar set of meetings.
Official partners for the project include the National Reinsurance Corporation of Philippines (Nat Re); the Disaster Risk and Exposure Assessment for Mitigation program of the Philippines (UP DREAM); the Philippine Atmospheric Geophysical and Astronomical Services Administration (PAGASA); experts from the Bangladesh University of Engineering and Technology (BUET); the technology, management, education and governance consultancy Kitetrackers of Bangladesh; U.K. Met Office; Potsdam Institute for Climate Impact Research (PIK); catastrophe modelling company KatRisk, and international reinsurance brokers Willis Towers Watson and Tysers.
Models in the pipeline
Our team are currently working on the following models to be implemented in Oasis. Another step forward of Oasis becoming open, more transparent and beneficial for the insurance industry.

Convective Storm Model by Athenium Analytics
Athenium Analytics supports insurance carriers and financial traders worldwide with decisive and reliable business intelligence through intuitive, easy-to-use web applications.

US Flood model by Fathom
Fathom work at the forefront of academic research. Their extensive experience in building global flood models has given them an unrivalled level of expertise.

US Quake model by Core Logic
CoreLogic provides information intelligence to identify and manage growth opportunities, improve business performance and manage risk.
Reinsurance module
In September 2018 Oasis LMF released the first version of the platform with reinsurance modelling capability. The functionality seeks to fill the gap in the modelling of inwards reinsurance that is typically performed at the model execution stage including facultative reinsurance, surplus share, quota share and per risk treaties. This was prioritised for release because there is already a choice of third party portfolio roll-up tools in which users can model their Cat treaties and more complex outwards reinsurance programmes. This satisfies the last major feature gap in the framework compared with other platforms requested by Oasis members.
The full Monte Carlo simulation approach of Oasis will produce a truer representation of the distribution of losses for reinsurance and net loss, compared with the closed form assumptions of some other modelling platforms which are mathematically less appropriate for reinsurance than for ground up loss.
More complex reinsurance modelling in Oasis is planned for 2019.
The new version of Oasis with reinsurance uses the new open source ModEx Open Exposure Data "OED" format for importing exposures, developed by Simplitium in partnership with customers of their Oasis-powered hosted catastrophe modelling platform and the wider insurance community. The development of OED seeks to address deficiencies in the flat file formats of exposure data exported by some other vendor platforms, in particular the comprehensive representation of reinsurance contracts. It is intended to make it easier to import exposures into Oasis and improve data interoperability in this space.
Version 1.0 of OED is out now. For more information please contact Emmy Granstrom (emmy.granstrom@simplitium.com).
Partner news

Open Exposure Data (OED) is a new exposure data format, developed by ModEx in collaboration with the industry to ensure a robust and documented exposure framework for Oasis based platforms and models. Designed with Oasis at its core, OED allows firms to take full advantage of the capabilities of the Oasis financial module.

OED delivers greater transparency and enables more robust validation of exposure data within Oasis. It also allows model vendors to unify around one exposure format, creating a standardisation that is needed in the industry. As well as serving as a basis for Oasis, this independent format is a good starting point for any (re)insurance entity implementing a vendor agnostic exposure database - a recommended strategy to avoid being tied in to any one catastrophe model vendor.

This exposure database has been designed by experienced industry practitioners and is based on AIR's CEDE code-set. It comprises four input files (account, location, reinsurance_info and reinsurance_scope) and 27 back-end tables in a relational database schema.

OED is open-source and will be available from September 2018. It will be complemented by ModEx's Open Results Data (ORD) format, a structured set of relational tables for storing results from Oasis based models.

In June, Oasis HUB started rolling out a global cities campaign in partnership with Fathom Global, who are one of a range of expert flood risk modelling companies on oasishub.co. Using new techniques, Fathom are able to provide global flood data for cities, enabling cities to assess their potential flood risk and begin to explore how to target adaptation plans on areas most at risk. Data for Asia was published in June and South American cities flood risk data has been published last month. In the next few months data for North America, Africa and the Middle East will be published, culminating with flood risk data for cities in Europe in the autumn this year.

In order to access this data please click here.

WEBINAR REPLAY: Learn how the data can be used for adaptation planning, and guide city planners, infrastructure providers, insurers, disaster preparedness, and engineers to develop more appropriate plans, solutions and responses.

FEATURED BLOG: Understanding the risk of urban floods.

ImageCat and Oasis are pleased to announce the launch of Inhance® Spatial Disaggregation API accessible through the ground-breaking Oasis Loss Modelling Framework for developing, deploying and executing catastrophe models. The Inhance® Spatial Disaggregation API provides an earth observation based, independent, and transparent exposure data solution that allows insurers to disaggregate building and infrastructure values and locations. The API works globally and can be integrated with other systems such as catastrophe models, accumulation management systems and workflows. The Oasis Loss Modelling Framework provides a flexible platform and a perfect complement for delivering the Inhance® Spatial Disaggregation API. ImageCat is world renowned for its exposure data products and the Spatial Disaggregation API provides better localized exposure information that is accurate and cost effective. Clients are using the Spatial Disaggregation for several emerging and developed markets to reduce uncertainty in pricing insurance and identifying new market opportunities. For more information and pricing on how to access the global Inhance® Spatial Disaggregation API through Oasis, please contact Charles Huyck at ckh@imagecatinc.com or Shubharoop Ghosh at sg@imagecatinc.com and visit our website: http://inhancedata.com/contact
Upcoming Events
See here.