Open Data Standards
The Open Data Standards Steering Committee met recently to hear updates from the group on work being completed on the Open Exposure Data ("OED") and Open Results Data ("ORD") Standards.

The transfer of the OED repository was completed in Q2 and the documentation supporting has been updated on GitHub. The curation of new updates continues as and when users request them.

We are looking for experts to join our Technical Working Group ("TWG") to assist with thinking through some major enhancement requests for OED (for example, bringing in additional lines of business to augment the existing Property class), and also to continue the work developing ORD. Various recommendations, like potentially adopting Parquet and enlarging the sample scripts that have been created, need a team with technical knowledge (architecture, coding, etc.) to allow this process to move forward. The TWG will establish and produce proof of concepts / designs to then feed back to the Steering Committee for validation and implementation.

Open Data Standards are key to ensuring continued transparency and are fundamental to improving interoperability that will increase efficiency for the market, reduce costs, and enable greater choice in the use of catastrophe models.

Join us on the 21st October at our 'Open Data Standards' webinar to hear more about it from leading market practitioners and how they are making the industry more competitive. This webinar is the kick-off of a wider campaign to promote ODS to the market and community that will include several online sessions.

The second session is being planned for early/mid November that will take the form of a virtual panel discussion of key speakers around adoption and next steps.

A key message that will be repeated during this campaign and that needs to be reiterated is that ODS is NOT an Oasis standard. It's a data standard developed by the market for the market. Collaboration across the community is vital!
Project Update - Use of Oasis in the Philippines and Bangladesh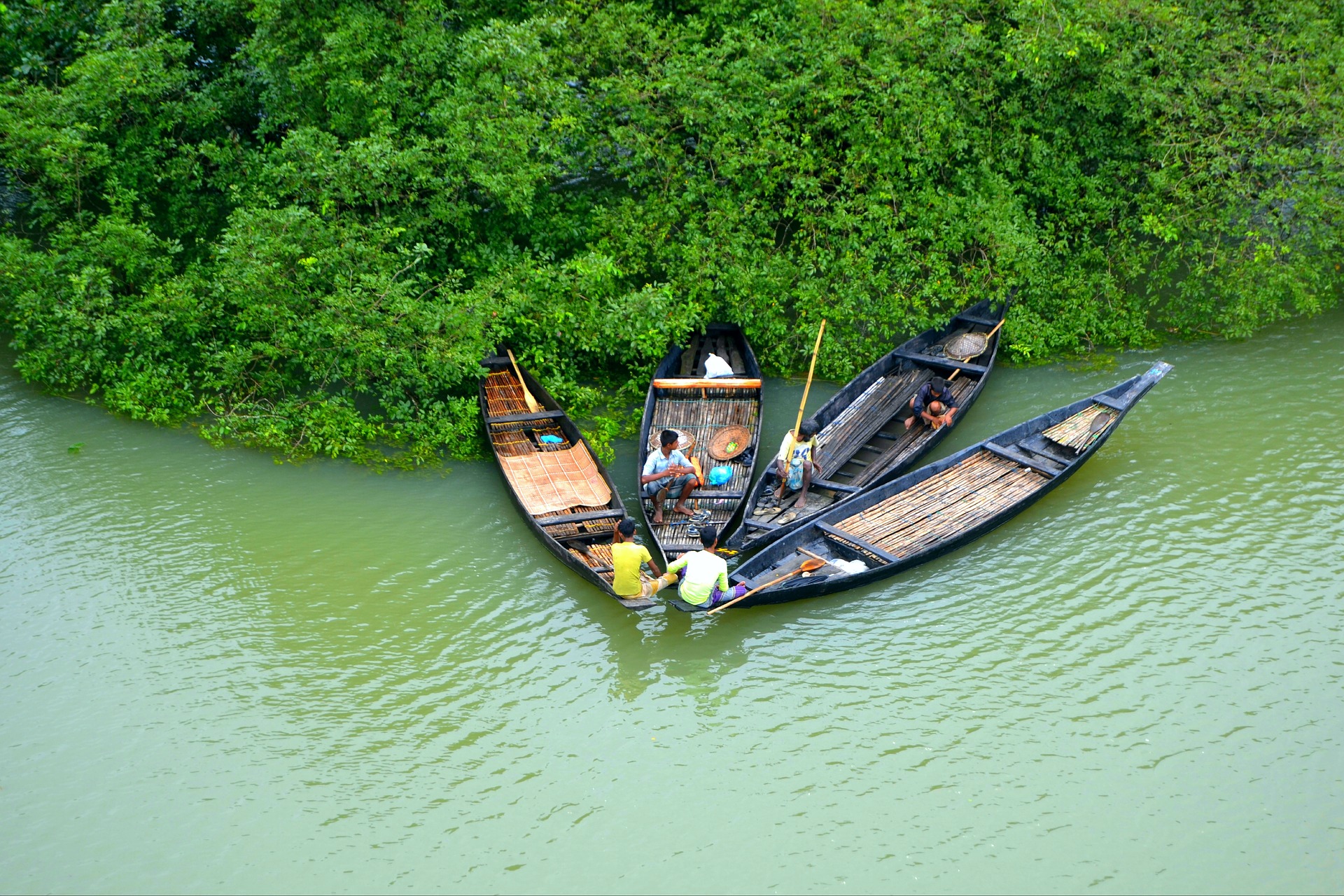 As we enter the final quarter of the project in 2020, model calibration and implementation onto the Oasis platform is in its final stages. The project is co-developing new open catastrophe risk models for flood in the Philippines and cyclone in Bangladesh, supported by the International Climate Initiative (IKI) of the German Federal Ministry for the Environment, Nature Conservation and Nuclear Safety (BMU), together with capacity building and enabling the public sector to access advanced catastrophe risk analysis normally only available to the private re/insurance industry.

Due to travel restrictions, because of the COVID-19 outbreak, all work and collaboration between the 12 international partners has been successfully moved online. Over the summer months, Oasis delivered a series of online training seminars on the Oasis platform, which are available online on the Oasis YouTube channel. A new online-training course for catastrophe modelling and Oasis will be recorded in October and November to update and substantially extend the original Oasis MOOC, which was released in 2015. We will be holding online launch webinars before the end of the year to showcase the model results and the work of all the partner organisations, invites for which will be shared in due course.

The new Philippines flood model will incorporate local data, improving the ability of national, local government and the private sector in the Philippines and internationally to better understand flood risk and implement new insurance products and risk transfer mechanisms. High-resolution rainfall and DTM data from The Philippine Atmospheric, Geophysical and Astronomical Services Administration (PAGASA) and the University of Philippines The Disaster Risk and Exposure Assessment for Mitigation (DREAM) programme in the Philippines is being used by KatRisk Ltd. to build an improved Philippines country-wide flood model. Partnership with the National Reinsurance Corporation of the Philippines (Nat Re) and Willis Towers Watson is providing insurance calibration data. End-users will be able to update and recalibrate the model with their own data and assumptions, e.g. new rainfall data, flood defences, improved DTM etc, offering transparency and control by end-users. Climate change impacts on rainfall is being provided by Potsdam Institute for Climate Impact Research (PIK) to enable both current and future risk analysis to be conducted.

In Bangladesh, a complete multi-peril analysis for the country will be available for cyclone, flood and earthquake risk. The UK MetOffice and the Bangladesh University of Engineering Technology (BUET) have worked together to build a cyclone model for wind and storm surge. The MetOffice used high-res re-analysis data and climate models to create an improved historical database and stochastic event set than is available from the limited historical weather data available alone. BUET collected field data for exposure and vulnerability analysis from historical cyclones including CY Bulbul which struck Bangladesh in 2019. BUET also provided high-res storm surge modelling real-time and historical storms and climate change analysis. The Potsdam Institute for Climate Impact Research (PIK) is conducting modelling into climate change impacts on the hydrology of Bangladesh, including the consequences of changes in Himalayan climate and snow-melt on the rivers which flow through the country into the Bay of Bengal. JBA Risk Management are implementing their Bangladesh river flood model onto the Oasis platform using their revolutionary FLY Technology, providing dynamic analysis, and enabling end-user control over input data and assumptions. CatRisk Solutions Ltd are supporting the project with expertise on exposure and vulnerability modelling, and will implement a country-wide earthquake model for Bangladesh onto Oasis. The data and risk analysis will be used by partners such as the International Union of Conservation of Nature Bangladesh and insurance companies to create new micro-insurance schemes and will also enable country-wide and sovereign-level risk transfer schemes in the future for multiple perils.

Previously released training materials from the Potsdam Institute for Climate Impact Research (PIK) workshops material on Climate Data Processing and Analysis is available here and all Oasis presentations from workshops can be accessed on an ongoing basis via Dropbox here. Data sets from the project are being released on the Oasis Hub.

Industry Update - Aon plc
Aon democratises accesss to catastrophe data by supporting open data formats curated by Oasis for market efficiency and choice
London, 24 September 2020
[...] Aon's ImpactWorkbench tool enables re/insurers to transform exposure data sets into vendor input formats to save time, reduce the potential for error and increase transparency. With increasing choices of catastrophe models, a repeatable and efficient process for translating data will enable analysts to access insights more efficiently.
To support catastrophe analysts, ImpactWorkbench now includes a new feature to support the Open Exposure Data (OED) format, which means re/insurers can now produce import-ready files for Oasis-based catastrophe modelling systems [...].

Full media release here.
Partner News
JBA Risk Management - JBA improves access to leading global flood data via Oasis LMF
Multi-vendor platforms like the Oasis Loss Modelling Framework play a vital role in improving data accessibility and facilitating user engagement with the breadth of JBA's global flood data. Combining our leading Global Flood Maps and Global Flood Event Set, we're the first to offer a probabilistic flood model for every country in the world. This is only made possible by our revolutionary FLY Technology modelling engine and its seamless integration with Oasis LMF. Together they enable unprecedented model customisation – giving more power to the user.
Today's risk manager needs to be able to fully understand, investigate, and change each model component, from hazard data to analysis settings, to truly own their view of risk and meet regulatory requirements. FLY Technology enables this on a global scale, with users able to customise almost every aspect of our global flood modelling, including hours clause, source of flooding, vulnerabilities, defences, exposure buffer and more.
This level of flexibility will no doubt prove increasingly important under a changing climate. Risk managers must be able to use the latest climate science and incorporate their own in-house expertise and model vendors must be able to keep up with these requirements. JBA's FLY Technology enables us to update our global flood modelling with the latest science more regularly and include optional climate change components, including new climate change event sets. Complementing our new Climate Change Analytics, this data can help organisations understand the potential impacts of climate change on their flood risk on a global scale.
For this complex flood science to be as usable as possible, across re/insurance, financial services, International Development and more widely, platforms like Oasis LMF and Open Data Standards formats are key to increasing data accessibility, helping to improve interoperability, and building a common understanding.
____________________________________________________________________________________________________________________________________________
ImageCat - UK Space Agency's METEOR project has released national exposure data for 47 countries in Open Exposure Data (OED) format for use within the Oasis Loss Modelling Framework

METEOR (Modelling Exposure Through Earth Observation Routines) is a Disaster Risk Management project led by the British Geological Survey (BGS) with seven consortium partners, including ImageCat, The Global Earthquake Model (GEM) Foundation, The Humanitarian OpenStreetMap Team (HOT), Fathom and Oxford Policy Management Limited (OPM). METEOR is formulating an innovative methodology of creating exposure data through the use of satellite Earth Observation (EO) imagery to identify and characterize building development patterns throughout a particular country. The project is also developing and delivering national hazard footprints for Nepal and Tanzania, producing new vulnerability data for the impacts of hazards on exposure and characterizing how multi-hazards impact upon exposure. Country-wide exposure data for 47 LDC (Least Developed Countries) ODA (Official Development Assistance) countries are available on the METEOR data portal. Data in the Open Exposure Data (OED) format by country, ready for use within the Oasis Loss Modelling Framework will be made available to users in the coming weeks. For information on the project contact Dr. Colm Jordan (British Geological Survey) or Dr. Marina Mendoza (ImageCat).
Upcoming Webinars
Open Data Standards
The Why? The What? The How? - Everything you wanted to know about ODS but were afraid to ask.

21st October 2020
15:00 BST

More information and to register, follow the link.
Oasis Training Videos
Stay tuned!
Recording sessions have begun to offer a series of training material on our website. The exact date of the launch will be announced in due course.