Welcome to our latest newsletter, the second one this year, which we hope will keep you updated on our latest developments and provide you with some insight into our community.
Update on Liability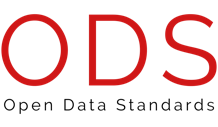 Momentum around ODS development continues, with the expansion of the supported lines of business to include Liability. A market 'working group' has spent the last few months developing a taxonomy and data specification for liability data. The aim is to have a first version of a liability ODS available in Q3 2021. In addition, we are reviewing the inclusion of cyber and marine data next.
Oasis continues to implement the Open Results Data (ORD) aspect of ODS into the Oasis financial module. The ORD format will produce an extensive suite of user-defined model outputs for numerous perspectives that will be vendor agnostic and consistent. As with OED, ORD will produce significant improvements in efficiency and transparency around the transfer of data and analytics across the market.
As with any market initiative, collaboration is pivotal so get involved!
Technology Update
In the first half of 2021, the Oasis development team delivered two significant improvements to the software as part of a project sponsored by the Insurance Development Forum (IDF). The first of these was a complete redesign of the financial module (FM), which was found to be the main performance bottleneck in the execution of an Oasis analysis, taking more than 95 % of the total computation time in some cases. The financial module calculation was re-implemented in python using the popular Numpy and Numba libraries which introduce simplicity and excellent computational speed. These changes resulted in very good performance improvements with an increase of up to 400 times for the FM itself leading to overall improvements in performance of between 10 and 75 times.

Along with the FM, the key server had also been identified as a significant performance bottleneck during the input file generation stage for many models. The inbuilt keys service module available in Oasis suffered from a lack of flexibility as well as mediocre performances for larger models, which resulted in the majority of model developers writing their own lookup code. The consistency and performance of these custom code modules varied considerably which prompted us to build a high quality, fast template which modellers can configure and use rather than writing their own components. Our initial tests on the Oasis PiWind model shows an improvement of 2 times in terms of performance for the keys lookup for single process execution, but we have also built in the ability to easily configure parallel, multi-process lookups in the template which will allow additional speed improvement where larger machines are available.
Model Providers Update

As COMBUS celebrates 5 years in its Moss Vale office as of June 2021, we are proud to announce the release of our new Bushfire model on the Oasis Loss Modelling Framework.

This new Detailed Loss Modelling system incorporates lessons learned from 2019-2020 Australia wide summer fires, including innovative approaches to representing fire footprints driven by longer term weather phenomena, plus spatial and temporal analyses of various loss causing components of bushfires at building resolution.

The model is calibrated against our comprehensive database of historic losses and utilises our new high resolution Industry Exposure Database, covering all categories of stationary and mobile property exposures across Australia.

This new model complements our suite of existing Aggregate Loss Models for Australia, covering Bushfire, Severe Convective Storm, Low Pressure Systems, Tropical Cyclone and Earthquake.

Willis Re continues with a tailored approach to enhance existing models and build new ones where needed. We have recently expanded our suite of models to include South Africa hail, Romania flood, MENA earthquake and La Reunion tropical cyclone. All models are currently run by Willis Re to support clients in their adoption of alternative views of risk. We may consider licensing our models to third parties in future depending on market demand. Our climate change solutions to respond to regulatory requirements, such as the Bank of England's CBES, include UK Flood, Storm Surge and US Hurricane scenarios . Also available are various climate-conditioned model adjustments, scenarios, and hazard layers across North America, Europe and Asia.

By using disruptive technology and innovation for the recognition of structural characteristics through artificial intelligence, ERN has been developing applications to create detailed databases of building and infrastructure portfolios in Latin American countries. This technology integrates ERN's know-how on structural characteristics, construction practices and the evolution of building codes in Latin American countries; this allows an accurate evaluation of vulnerability for the assessment of risk with lower uncertainties.
Each record that will be part of the database is virtually inspected using satellite images and facade photographs to determine the following parameters: geographic location, geometry of the building, height (number of stories), built area, type of construction, occupancy (industrial, commercial, residential, etc.), structural pathologies (corner condition, weak first floor, footprint irregularity, pounding of adjacent building).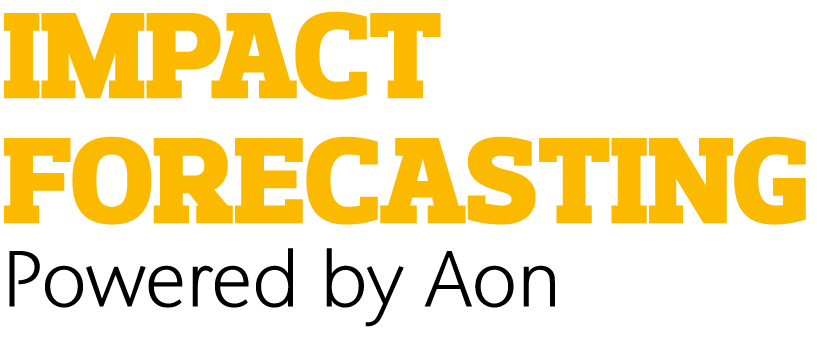 Impact Forecasting has enhanced its ELEMENTS platform to help you fully benefit from the Oasis Loss Modelling Framework, in addition to transparent models and the ability to manage multiple data formats. ELEMENTS 15 includes the following support for open modelling:
Oasis financial loss calculation engine to leverage models from a range of vendors and research organisations
Oasis model definition format is supported natively by the Impact Forecasting financial engine to ensure greater model compatibility and flexible choice

.
For more information and for a demo of ELEMENTS, please contact adam.podlaha@aon.com.
Partner News and Publications


Impact of future tsunamis from the Java trench on household welfare: Merging geophysics and economics through catastrophe modelling

This paper presents the first end-to-end example of a risk model for loss of assets in households due to possible future tsunamis. We quantify impact on the full range of assets of households, including the ones that are key to livelihoods such as agricultural land, fishing boats, livestock and equipment. We use the Oasis Loss Modelling Framework to integrate hazard and risk. We created a new vulnerability function based upon post-tsunami surveys to compute losses from future tsunami inundations over a surveyed layout, and value of assets, over the city of Cilacap, Indonesia. Our framework will help design mitigation strategies as well as policies to minimize suffering from tsunamis.
Published in open access.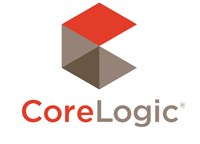 Insights white paper about 'The Great Tohoku Earthquake: 10 years later'.
Drivers of Lower Tail Loss Inflation in Earthquake CAT Models – An Example from 1994 Northridge
Earthquake catastrophe ('CAT') models in many cases appear to have escaped calibration to match indexed insurance industry loss experience across the first few decades of the EP curve. This is because most territories have not seen enough (or even any) significant earthquake loss events in the past few decades to make lower tail calibration efforts worthwhile or meaningful.
Download the full report.
Joint Workshop on Open Standards for Risk Data

On March 30th 2021, GFDRR and Oasis LMF held a joint workshop on open standards for risk data. The objective of this workshop was to bring together experts to strengthen the commitment to open risk data standards in the private and public sectors, to analyse areas of synergy between (Re)Insurance and developing country needs, and to develop a collaborative roadmap for improving risk data standards for open climate and disaster risk analysis improving efficiency for all.
Access the recording.
Webinar 2021 - The benefits of using Oasis
Our first webinar was held on the17th June. In case you missed it, just pop over to our YouTube page to access the recording on demand and feel free to reach out if you have any questions.
Should you be interested in a joint-virtual-workshop, do not hesitate to reach out to our Community Manager via email julia.arevalo@oasislmf.org to discuss in more detail.
Oasis Information Library
The Oasis Information Libray contains videos and documents discussing several fundamental aspects of modelling from the core natural catastrophe perils to the technical statistical approaches of the financial module.
Call for contributions!
Feel free to send us your suggestions to expand this section and to share it with the Oasis community. Submit your paper here.
SAVE THE DATE
Oasis conference, in collaboration with the Swiss Re Institute.
02 September 2021
Keep an eye out on the Oasis website for more information in the coming weeks.