Welcome to our latest newsletter, which we hope will keep you updated on our latest developments and provide you with some insight into our community.
ODS v2.0.0 Released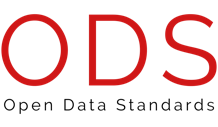 Mission Statement
ODS should be the standard used for exposure data, result outputs and contract(s) terminology for the (Re)Insurance industry and other interested parties in catastrophe modelling and exposure management across all classes of business.

Following a busy few months of development, ODS v2.0.0 has been released on the GitHub repo. All details of the updates are explained in the released notes, but the main developments are:
Simplify the capture of multiple special conditions in OED
Simplify the entry of reinsurance in OED by removing any ambiguity around the 'risk level'.
Inclusion of an aggregate data flag field (in conjunction with "Number of Buildings")
Additional OED input file to capture details around occupants for public sector and humanitarian use cases
Inclusion of versioning in all OED files
Expansion of perils covered in OED
Python tool for converting .csv data formats to Parquet for OED
The expansion of ODS to support non-property lines of business is progressing and a new liability data standard will be released before the end of 2021 with support from key players in the market.

Initial discussions around requirements and deliverables of a cyber data standard are also planned for November so if you're interested in getting involved, please get in touch.
Technology Update
In May 2021, Oasis LMF kicked off Project Nazaré, a two-year project to accelerate the development of the Oasis platform with focus on two key themes: performance and reliability. The project will deliver a new platform using a distributed architecture based on Google's open-source Kubernetes orchistration system, which will allow simple deployment, rapid scaling and enhanced management of analysis jobs on the platform. In addition to the work on re-architecting the platform, the Oasis development team will be working on the core codebase to make the software faster and more reliable, and at the same time adding in enhanced functionality to meet the needs of the user community.

The first stage of Project Nazaré, running in the 6 months from May to November, has seen a number of functional enhancements delivered via GitHub, including:
significant improvement to the financial module to handle memory more efficiently for analyses which require large numbers of samples
the design and implementation of a set of tools within the Open Data Standards to allow conversion between data types, allowing parquet format exposure data to be presented to Oasis
a complete rewrite of the "getmodel" module in the oasislmf package, utilising python libraries for big data to improve performance, transparancy and the ability to access model data not restricted to the Oasis custom binary format addition of support for financial terms at account level – i.e. terms which are applied after layer terms across an entire account
The initial stages of the Kubernetes based platform have also been delivered via GitHub for testing in the community. These developments are being released in bite-sized chunks on a 2-week sprint cycle in order to make the testing of specific pieces of functionality more straightforward. The release of the full Kubernetes based architecture is scheduled for December, at which point the project will move on to provide a reference implementation of the architecture on the Microsoft Azure Cloud.


Spotlight on:

Ambiental Risk Analytics has been modelling flooding for over 20 years and has become recognised for building high resolution flood models across the world. Their team of flood risk experts work with insurers, reinsurers, brokers and governments internationally to understand how flood data can be used to support multiple risk management and underwriting use cases.
Ambiental produces hazard maps, risk rating data and catastrophe models in a homogenous way to form a globally consistent view of risk. The company has developed a capability to model all major sources of flooding anywhere in the world and at a wide range of return periods to determine accurate flood depths and extents. Their flood hazard metrics are linked to detailed exposure data which identifies risk at property level. They also perform analysis of historic flood events to simulate stochastic event sets and they have developed expertise in using climate change data to quantify future changes in risk.
Australia FloodCat is a probabilistic flood catastrophe model providing a complete view of fluvial flood hazard in Australia. With over 85% of G-NAF address exposure locations modelled using LiDAR terrain data it helps reinsurers to confidently derive Average Annual Loss (AAL) and other insurance metrics. The model has helped Ambiental's insurance clients to prepare for and to respond to major flood events such as the catastrophic floods in New South Wales of March this year. The FloodCat model is built using the Oasis Loss Modelling Framework and is available for licensing across multiple widely used Catastrophe Modelling platforms.
The Oasis Loss Modelling Framework provides a logical architecture which allows for easy deployment, efficient change management and model testing by Ambiental. The well documented system architecture, active user community and knowledgeable consultants working with LMF means that Ambiental is able to develop and maintain their models with relative ease. The Open Data Standards enables Ambiental customers to really understand the model data and to gain high confidence in the results. Oasis Hub provides Ambiental with a shop window with which to market models and it enables the user community to easily discover all their listed products.
This year has seen Ambiental rapidly expand their product coverage beyond the established territories of Australia, UK and Ireland. Th company can now provide FloodMap, FloodScore and FloodScore Climate products all across Europe. Models for Spain, France, Germany and Italy are already available and more countries are set to launch at the end of this year and into 2022. The team at Ambiental are keen to hear from the Oasis community regarding which European countries are of key interest for the development of FloodCat catastrophe models which can improve a reinsurers view of potential losses from major flood events now and in the future under climate change.
Since 2019 Ambiental has become a company of Royal HaskoningDHV which is a large engineering firm, and this year is celebrating 140 years of expertise in engineering and environmental risk management. This expanded network of experts internationally is helping the business to grow and to develop new risk datasets beyond flooding. They have recently launched models which consider associated perils such as erosion and ground stability, and have more perils to be added soon.
The main area of market growth observed by Ambiental in 2021 has been the increasing necessity for financial institutions to understand long term risks through climate change. There is growing demand by banks and lenders to analyse portfolios of mortgages and to screen assets to determine their sensitivity to climate change. By modelling the full range of future emissions scenarios across all time horizons Ambiental has supported the industry in getting to grips with interpreting this highly dimensional and complex data. They have produced an informative Climate Stress Testing free guide which is available via the company website (www.ambientalrisk.com).

The remotely sensed flood extent (left) from Copernicus EMS shows widespread flooding as the Hawksbury River burst its banks and inundated land around Windsor, New South Wales in March 2021. Ambiental's Australia FloodMap model prediction (right) was verified at this location.
This aerial image shows Ambiental's new Spain FloodMap fluvial data in blue and pluvial data in pink for the city of Miranda de Ebro. Spain FloodScore data points are overlaid which are colour coded to describe the flood risk to properties, with red representing locations with very high flood risk predicted.
Climate Models in Oasis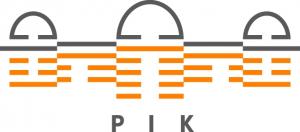 Oasis Future Danube River Segment Flood Frequencies under Climate Change
The Oasis Future Danube River Segment Flood Frequencies under Climate Change provide future flood recurrence intervals (years) of a range of historical flood intervals (10, 50, 100, 1000-year floods). The unique features are the adherence to both insurance industry and climate impact science standards: It is simulated by a continuous, distributed hydrological model driven by a state of the art stochastic weather generator over 10000-year synthetic climate periods under IPCC climate change scenarios. More data and resources ---> OasisHub
CHAZ: the Columbia HAZard model
CHAZ is a statistical-dynamical downscaling model which uses large-scale conditions representing the atmospheric dynamic and thermodynamic environment from a global model to predict the genesis, tracks and intensities of synthetic TCs. (Source)
Developed by Prof Adam H. Sobel and his team at the University of Columbia, the climate hazard model will be hosted by Oasis.
STAY TUNED FOR THE RELEASE NOTES!
In collaboration with OS-Climate, Dickie Whitaker - Chief Executive of OasisLMF, will be speaking at COP26 on the 8th November at 17:00 GMT.
Partner News
It's been a busy few months at Aon Impact Forecasting as we continue our work on a number of Oasis inspired initiatives. Ultimately whether you're an existing client or your company is interested in making more of open catastrophe modelling we're here to help you. Recent updates include:
More Oasis support in ELEMENTS – we've released ELEMENTS 15 including the following features to help the open cat modelling journey:
option to run models through the Oasis LMF financial engine – this has expanded the range of models available on the platform
support for OED modifier schemes for all IF models
Deploying more Impact Forecasting models on Oasis-based platforms – there are now more Impact Forecasting models available on Oasis-based platforms including Canada flood, NYC terrorism blast. Work starting on conversion and deployment of Europe SCS and Europe windstorm updates.
We're continuing our work with the Oasis team to help you take advantage of the wide choice of Impact Forecasting and other models either within our platform or also with other Oasis-based solution providers. If you would like a demo of ELEMENTS please contact chris.ewing@aon.com.
Impact Workbench, Aon's exposure data management and conversion software
There has been further development of the OED file export within the application
Supports additional primary and secondary modifiers, placeholders for OED conversion.
Financial term calculation to handle complex structure, updates on the handling of the fac and surplus policies in the reinsinfo file.
Work is starting on the OED import process.
The software is customised to support other vendor models with the easy plugin of data.
If you would like a demo of Impact Workbench please contact tejaswi.sreenath@aon.com.

How Oasis Works in Practice
Hybrid event in collaboration with the Swiss Re Institute
This conference highlighted how Oasis works in practice, presented by local guest speakers from the insurance market, and how climate change will impact the insurance industry.

Should you be interested in a joint-virtual-workshop, do not hesitate to reach out to our Community Manager via email julia.arevalo@oasislmf.org to discuss in more detail.

Open-source collaboration accelerates
With many thanks to Daniel Eckhart, Senior Writer & Outreach Expert - Swiss Re Institute, who provided a summary article of the Event. See here.
Lightning Pitches
Our model providers and partners have provided us with a lighting pitch whereas model providers are focussing on 'how to get models into Oasis', and model partners are focussing on 'model availability'.
MODEL PROVIDERS
CatRisk Solutions Ltd is a research and consulting company in the field of natural catastrophe risk modelling. CATRISK has been providing natural catastrophe loss and risk assessment software and consulting services to the global insurance and financial industries as well as government agencies since 2005. An R&D team consisting of enthusiastic scientists, specialized in geoscience, civil and EQ engineering makes the core of CATRISK success in developing and managing EQ models for more than 65 countries in the Middle East, Africa and Asia. With the current available human and technology recourses, CATRISK aims at providing earthquake loss model at global coverage by the end of 2022. All CATRISK loss models are Oasis Compatible and operational on NRMC platform by. CATRISK's loss models in conjunction with OasisLMF and Nasdaq platforms have created opportunities for the new cat risk model users in the emerging market to access transparent and reliable cat risk solutions and benefit from model-based cat risk management and at affordable prices. CATRISK supports companies and government agencies through its training programs, licence products, catastrophe management software customization and insurance /reinsurance portfolio analyses.
CoreLogic is a leading global property information, analytics and data-enabled solutions provider. The company's combined data from public, contributory and proprietary sources includes over 4.5 billion records spanning more than 50 years, providing detailed coverage of property, mortgages and other encumbrances, consumer credit, tenancy, location, hazard risk and related performance information. The markets CoreLogic serves include real estate and mortgage finance, insurance, capital markets, and the public sector. CoreLogic delivers value to clients through unique data, analytics, workflow technology, advisory and managed services. Clients rely on CoreLogic to help identify and manage growth opportunities, improve performance and mitigate risk. Headquartered in Irvine, Calif., CoreLogic operates in North America, Western Europe and Asia Pacific.
If you would like to learn more about CoreLogic's earthquake models on Oasis or the science behind it, please contact David Gregory or our website.
COMBUS Pty Limited is an actuarial consulting and catastrophe modelling firm specialising in helping insurance companies quantify and manage their large scale risk to natural and man-made disasters.
ERN is a Latin-American company founded in 1996 in Mexico City, specialized in earthquake engineering, evolving later to include the assessment of a wide range of natural and anthropogenic phenomena to mitigate their impact on people, buildings and infrastructure. For 25 years, ERN has focused on developing technological tools for probabilistic risk assessment, providing useful financial information to governments, corporate owners, multinational institutions, insurance and reinsurance companies. In Mexico, Colombia, Peru and Guatemala, the earthquake risk model developed by ERN is the official software used for regulatory purposes. We are part of the Risk Management Specialist team for CCRIF-SPC (The Caribbean Catastrophe Risk Insurance Facility), providing the services of monitoring and calculation agent of CCRIF´s parametric policies; as well as the development of risk models, among others, the Hurricane and Earthquake risk assessment models for Central America and Caribbean countries. REACTIONS awarded ERN as the Risk Modeler of the Year 2019.
Fathom is a global specialist in flood risk intelligence having formed out of the University of Bristol in 2013. Since then, they have produced a variety of flood hazard data, catastrophe models, and academic research that have pioneered the flood modelling industry. In this session, Andrew Smith co-founder of Fathom explores how platforms such as the Oasis Loss Modelling Framework have been pivotal in bringing models to the market.

Huge file size, standardisation, and handling complex vulnerability were key challenges that Fathom faced when building probabilistic catastrophe models.

Oasis and partners provide open-source platforms that can consume large and complex models such as the kind produced by Fathom. This allows users to access a variety of data from different providers in one place and run thousands of lines through these data within minutes. This has made Oasis an invaluable tool for modellers and risk managers alike.
Impact Forecasting models can be customised based on the client's requirements, for example, using an insurer's loss data to generate more accurate results for a specific line of business or developing an entire new model for a previously unchartered peril and territory.
Ambiental have a core specialism in flood mapping and modelling. We undertake modelling at all scales and for all use-cases all around the world – but with a particular focus in the UK.
JBA's unique probabilistic global flood modelling, available via Oasis LMF, enables you to model flood risk anywhere in the world. This not only fills previous model coverage gaps but allows you to explore flood risk and loss consistently across country and continental borders. Furthermore, as the model is built at run-time rather than using pre-compiled parameters, you can tailor almost all model components to fit your specific requirements and view of risk.
In our 3-minute video, Stephen Hutchings, JBA Company Technical Strategist, shares real-life use cases to demonstrate how clients have successfully used JBA's global flood modelling in combination with Oasis LMF. This ranges from international development projects spanning multiple countries to flood risk assessments at hundreds of manufacturing sites.
Simply put, running open-format global flood catastrophe models via Oasis gives you greater accessibility, flexibility and ease of use.
JBA's global flood modelling is underpinned by our global flood mapping and complemented by our Climate Change Analytics data. We have recently released updates to our mapping in the UK, Ireland, Australia and Canada. If you want to learn more about how we can help, please get in touch.
For over 25 years, Risk Frontiers has been leading the development of natural catastrophe models for the Asia-Pacific region. Available on our Multi-Peril Workbench, HailAUS is now offered through the Oasis loss modelling framework and commercially via Nasdaq Risk Modelling for Catastrophes. HailAUS enables users detailed quantification of risk at the location and portfolio level, having full national coverage for property and motor insurance portfolios.
The complex-model MDK approach enables us to embed our native workbench engine inside an Oasis framework container allowing dollar-for-dollar equivalence in ground-up losses between our native platform and an Oasis hosted calculation.
HailAUS 7.1 uses Risk Frontiers' own High Storm Potential Index to describe the probability of hailstorms nationwide. The model is built upon the Bureau of Meteorology's radar network, internal archives of historical hazard events and our PerilAUS database, along with reanalysis climate variables.
Implementations of the other CAT models from Risk Frontiers' suite are in the works with Fire and Flood expected to be the next available. Development continues into putting all our models on a consistent reanalysis baseline allowing a view on peril correlation as well as the production of climate conditioned event sets for given time-horizons and climate scenarios.
MODEL PARTNERS
Nasdaq Risk Modelling for Catastrophes is the first independent multi-vendor risk modelling platform for the re/insurance industry. Powered by the Oasis LMF and delivered as SaaS, Nasdaq offers flexible access to a wide choice of models for cost-efficient catastrophe risk assessment.
With a range of risk models for perils including flood, earthquake, hurricane, windstorm, bushfire and more, exposure teams can quickly evaluate and apply the models that support their needs.
Key features:
Access additional views of risk for primary perils, gap fill and climate change models in one single platform
Operational efficiency — SaaS delivery requiring no client-side installations and supporting any portfolio size and modelling frequency
Usage-based pricing supporting flexibility while maintaining low fixed costs
Offers 300+ country perils from 12 different model developers, including globally consistent flood model
Powered by Oasis LMF, promoting model innovation and efficient deployment
Learn more and get in touch at www.nasdaq.com/cat-risk-ecosystem.
Impact Forecasting provides real-time information on catastrophic events through Cat Alerts, Weekly and Monthly Cat Recaps and the Annual Global Climate and Catastrophe Report.
Xceedance, a global provider of strategic insurance consulting and technology, utilizes the Oasis Loss Modelling Framework to offer on-demand exposure analysis for earthquake, flood, and windstorm perils to insurance organizations across the globe. The on-demand catastrophe modeling services from Xceedance deliver loss analysis to re/insurers, brokers, and MGAs right when they need it and with no annual model licensing, no requirement to use proprietary platforms, and the flexibility to select peril models from a community of expert model providers.
Here's how it works: Insurance organizations send in their raw exposure data, which is analyzed and applied to the country/peril model of the user's choice. The output is a specialized report containing all model assumptions and essential loss metrics for the re/insurer's unique account or portfolio.
Utilizing on-demand CAT Modeling services empower insurers to aid underwriting decisions and portfolio management, enable an alternative view of risks for strategic decision making, and gain additional insights into risk profiles. It can boost confidence in analysis and requires no client infrastructure to use.
Discover how on-demand CAT modeling services from Xceedance can empower your insurance organization by visiting Xceedance.com/on-demand-cat-modeling-services.
Award 2021
Chosen among thousands of contenders, Oasis LMF has been named No. 15 on the InsurtechInsights and Sønr Future50 Europe - the industry's definitive ranking of the early stage insurtech startups shaping the insurance landscape in Europe.

This award is a culmination of months of work researching and rating the most impressive insurtechs in the industry. Thousands of insurtechs were whittled down to a shortlist of over 300 before the final Future50 were selected by a panel of over 20 C-level judges.

Future50 is the world's most credible ranking of up-and-coming insurtechs. See us featured and the full Future50 here.
CONTACT US
If you have any questions or queries a member of staff will always be happy to help.
Feel free to contact us via email and we will get back to you as soon as possible.