Welcome to our latest newsletter, which we hope will keep you updated on our latest developments and provide you with some insight into our community.
ODS Expands to Support Liability and Cyber Data
Mission Statement:
ODS should be the standard used for exposure data, result outputs and contract(s) terminology for the (Re)Insurance industry and other interested parties in catastrophe modelling and exposure management across all classes of business.

ODS v2.0.0 was released on 1st November and included multiple updates to OED, mainly simplifying the capture of special conditions within policy data, simplifying some of the reinsurance terms and introducing new peril codes. More details can be found on the ODS GitHub Repo.

ODS Liability Release
7th April 2022 - 3pm UK
Work on expanding ODS to support non-property lines of business has continued and it's exciting to announce that the open data standard for liability will be released.

This schema has gained early support from multiple companies including Lloyd's with the aim of closing the gap in the capture of accurate and consistent liability exposure data.
_____________________________________________

ODS Cyber
20th April 2022 - 3:30pm UK

Following initial calls with some model providers in the cyber space at the end of 2021, an extended market call is being scheduled to gauge wider interest and feedback before discussing next steps for the development of this standard.
Like everything ODS, market collaboration is key for success!
Technology Update
Project Enterprise Oasis has been the main focus of the development team, improving the performance and reliability of the Oasis Platform as a whole. The third phase of the core component redesign is well underway including work on:
The Ground Up loss Calculation (gulcalc), which is the part of ktools that performs the Monte Carlo sampling and generates the simulated losses. Here we are building on the work previously done in the financial module and getmodel to rewrite gulcalc in python and take advantage of libraries like NumPy and Numba to improve performance and make the code more accessible to the community. We are also looking at alternative sampling methodologies here to improve the rate of convergence (and thereby reduce the computational intensity required) and offer more sophisticated correlation.

Open Results Standards (ORD) are being implemented as an output option in ktools to allow the generated results to be produced and packaged according to the ORD specification using the parquet data format, which allows for significantly better read and write speeds and increased compression. Moving towards a standard output format will help with exchanging and combining results in the marketplace.

Logging and error catching is being improved throughout the system to help us avoid errors happening, but when they do happen the system should react gracefully and provide all of the required information on the reason for the failure to the user. From discussions with the community, the main reasons for failure in Oasis are bad input data or system resource restrictions, and so our focus will be on up-front data validation and system monitoring to capture problems before they happen. However, are also implementing increased error handling capability within the workflow itself for when things do go wrong.
The other part of Project Enterprise Oasis is looking at redesigning the Oasis Platform to take advantage of modern technologies to distribute workloads across a networked architecture. Here we have used Kubernetes (Google's open source orchestration engine) to manage the breaking up of tasks into smaller chunks which can be carried out by a number of utility machines in a cluster, allowing for very fast and scalable analyses to be executed. That part of the task is now complete and available via GitHub, and we are now working on providing an example implementation in Microsoft's cloud platform, Azure. This will allow production level environments to be spun up very quickly and easily and will demonstrate the benefits of using platform native tooling. However, the Azure native tools used for this example implementation all have configurable equivalents on the other major cloud platforms so there will be no provider tie-in for the platform, even though the example is in Azure.
Partner News

Ambiental is a supplier of multi-peril data, analytics, catastrophe models and associated services to the financial sector and risk managers. Following acquisition by Royal HaskoningDHV in 2019 they have leveraged over 140 years of engineering expertise to provide a one-stop shop for customers seeking to understand natural risks. Throughout 2022 they will roll out new models for additional territories across Europe, which describe present day risk and future risk under a wide range of climate change scenarios and time horizons. Models for UK, France, Spain, Benelux, Germany, Italy and Austria are already available, with Switzerland and Denmark arriving imminently. Ambiental is also now launching enhancements to the FloodMaps used to form their FloodCat models for Australia and New Zealand.
EUROPE SOLUTIONS

CatRisk Solutions Ltd has expanded its earthquake risk modelling to cover all African continent plus many countries in Asia and Asia pacific. With advance modelling tools, developed by a team of young enthusiastic researchers, we are well equipped to transfer multidisciplinary information into practical cat risk models for further use by the insurance industry. Our new update, due in Q2-2022, includes new territories as well as many enhancements in hazard and vulnerability modelling and new Oasis LMF functionalities. We hope with further support from main players such as Guy Carpenter who has recently licensed our African model, we could help emerging market to benefit from model-based catastrophe risk management measures. We have managed to fill the gap in cat risk solutions in Africa and Asia, where there are no or limited products by the main cat modelling vendors. Such efforts have been well appreciated by several brokers and reinsurers in the region such Chedid Re, UIB, JB Boda, NASCO, Shields, Reinsurance Solutions, SCOR, Lloyd's and Kenya Re who have been using our models through annual license agreement or consulting services.

COMBUS provides a suite of Aggregate Loss Models for Australia available on the Oasis Loss Modelling Framework covering Bushfire, Severe Convective Storm, Low Pressure Systems, Tropical Cyclone and Earthquake. Each model is broken down into key components of loss causing phenomena referred to by COMBUS as "sub-perils", including fire, shake, wind, hail, storm surge and flood, allowing for more accurate hazard assessments.

The COMBUS Low Pressure Systems model is unique in Australia. It consists of five different types of weather systems impacting Australia - East Coast Low, Low Pressure Trough, Westerly Trough, Monsoonal Low and Southern Ocean Low - quantifying the generally non-modelled peril such as the multi-billion dollar loss causing event that has impacted Australia in March 2022.

The COMBUS models are calibrated against our comprehensive database of historic losses and take into account Superimposed Inflation which recognises the impacts of COVID-19, socio-economic and political influences and industry changes.

COMBUS is currently working on Detailed Loss Models to complement the Aggregate Loss Models available for use now through the Oasis Loss Modelling Framework.

Will Gardner, Managing Director and Founder of COMBUS, will be in London between the 4th and 9th May - arrange a one-to-one meeting.

Artificial intelligence applied to risk analysis

ERN has recently started the creation of detailed asset databases, analyzing all possible pathologies through the use of artificial intelligence with high graphic and analytical capacity.

ERNest (our robot), is capable of locating and verifying hundreds of thousands of buildings and structures, evaluating their dimensions and heights, through the use of public libraries and data repositories. With them we can recognize and evaluate the possible risks of the region and the characteristics of its construction types, improving the risk calculation for each asset.

Together with Oasis platforms, ERN is evaluating the integration of this information so that not only Latin America, but also other regions such as Europe or Asia can take advantage of the use of this cutting-edge technology.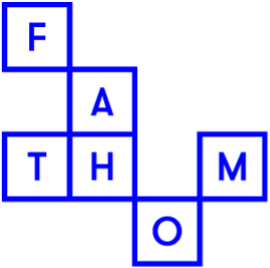 New Research: A 30 m global map of elevation with forests and buildings removed
Lead researchers from the University of Bristol and Fathom have used machine learning to remove buildings and forests from Copernicus GLO-30 DEM. This has produced, for the first time, a global map of elevation with buildings and forests removed at 1 arc second (∼30 m) grid spacing. Read more here.

New Research: 26% increase in US flood risk by 2050 as a result of climate change
Fathom's Chief Research Officer has led research into future climate change-related flood risk in the US. The research estimates financial losses to be $32.1 billion annually, rising to $40.6 billion by 2050. Read more here.
Other key findings include:
26% increase in flood damages in 30yrs due to climate change alone.
This is a problem that can only be solved by adaptation, not mitigation.
The majority of climate change flood risk is historical flood risk. Our failure to drive that down means we're already on borrowed time to adapt to the increases.
Poorer, whiter communities shoulder the burden of present-day flood risk.
African-American communities will bear the brunt of climate change-driven risk increases.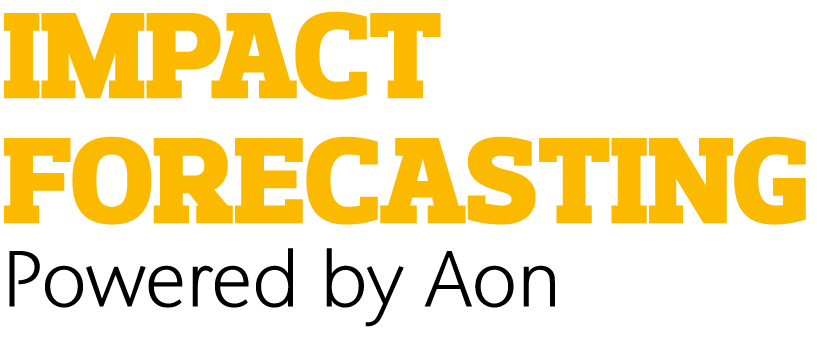 In May 2022, we launch ELEMENTS 16 which includes support for Oasis and OED in the following ways:
Oasis Loss Modelling Framework integration – users can run any Oasis based model directly from the ELEMENTS interface. Any model utilising the Oasis Loss calculation engine can be included.
OED schema support – users can use the OED modifier classes to import exposure data.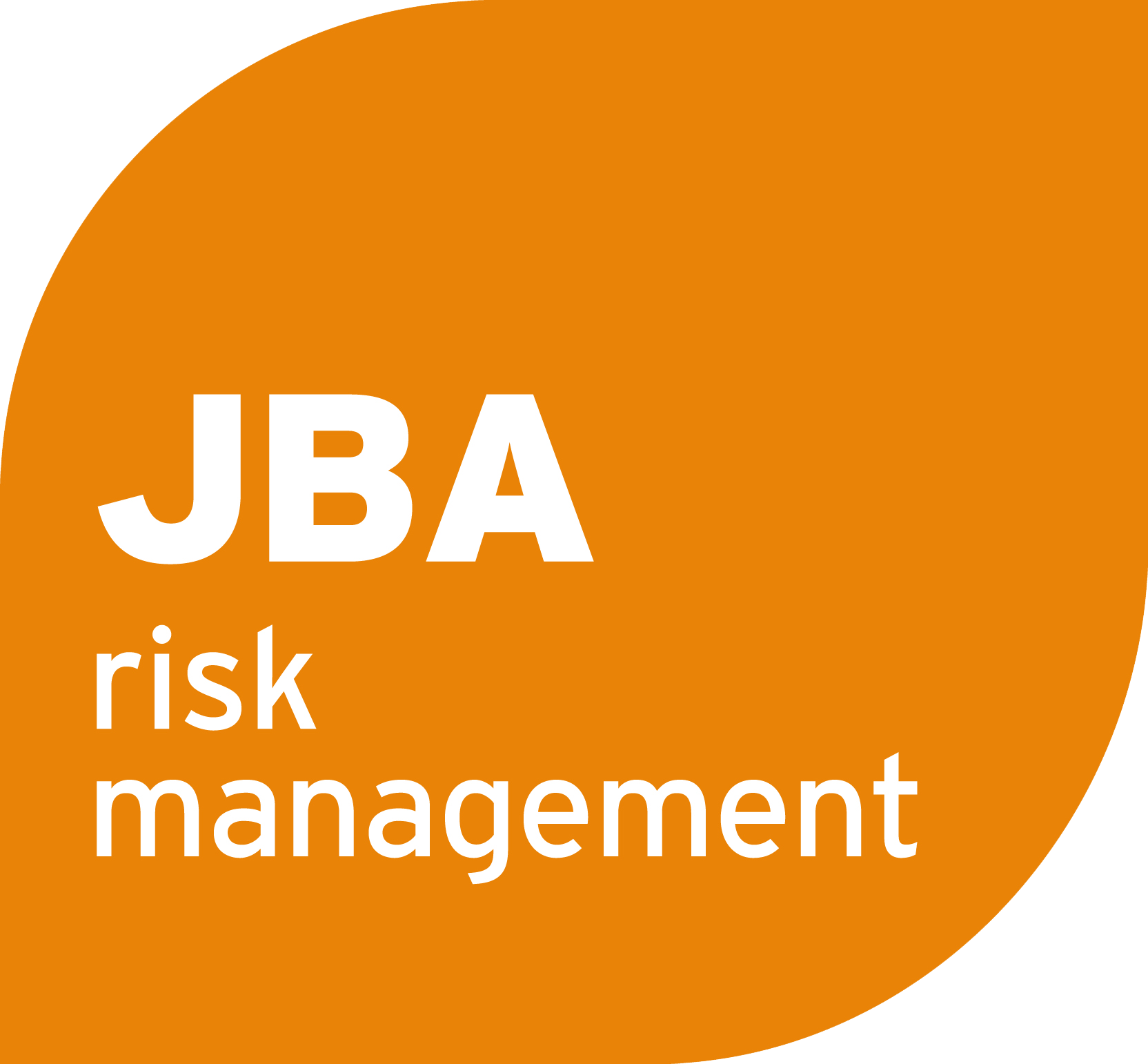 New JBA UK Flood Model

We're delighted to announce JBA's newest UK Flood Model – the highest resolution available on the market and now also the most flexible.

The model reveals that one in four UK properties are at risk to flood and highlights an estimated annual cost of £527m to UK residential properties, rising to £1.9bn without the mitigating effect of flood defences.

Now underpinned by JBA's FLY Technology, the model redefines the way models are built to bring unprecedented flexibility across pricing, portfolio management, accumulation and capital analysis, regulatory reporting and more – enabling you to truly own your view of risk.

The UK Flood Model is part of JBA's unique global capability, offering probabilistic flood modelling for every country worldwide.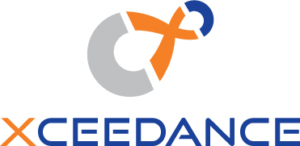 In 2021 the Xceedance cat modeling services team helped multiple clients leverage the Oasis LMF platform.

Reinsurance broker sought analytics for geographically diverse portfolio
A Dubai-based reinsurance broker needed a seismic hazard view of a client's property and engineering portfolio containing properties in the Middle East, Tunisia, and France. The data quality was average with most locations on the city or state level. Catrisk Solutions on the Oasis platform was used to produce a comprehensive risk analytics report by distributing aggregated exposure to detailed locations and different vulnerability classes.

Specialized flood risk assessment for MGA book of business
An MGA sought to understand flood risk for their premium account covering locations in USA and Canada. The Fathom flood model assessed the damage from Pluvial and Fluvial sources, assessing and mapping the hazards in various flood zones to understand the impact on the book.

US-based reinsurer needed wildfire risk for residential portfolio
A residential book of business located primarily in California needed to be analyzed for fire and smoke peril. A comprehensive risk analytics report, using the Corelogic wildfire model, highlighted the locations at the greatest peril of wildfire.

US insurer seeking consulting expertise for flood risk assessment
An insurer sought expert insights on flood risk from multiple parameters, including sublimits, number of stories, and if buildings included a basement. A detailed evaluation was done on the client's book of business using the Fathom US model, with the report including benchmark analysis using third-party data and visualization for top loss-driving locations.
Market Events 2022
CONTACT US
If you have any questions or queries a member of staff will always be happy to help.
Feel free to contact us via email and we will get back to you as soon as possible.