Welcome
September 2023
Welcome to our newsletter which we hope will keep you updated on our latest developments and provide you with some insight into our community.

Renew Risk launches renewable energy Cat models using Oasis platform



Oasis is pleased to announce that over the past year we have been working with Renew Risk on bringing new renewable energy catastrophe models to market.https://renew-risk.com/) is a risk modelling and analytics software company providing solutions to support energy transition. The company's first suite of products are cat models for offshore windfarms, addressing their rapid growth in exposure in regions with earthquake and cyclone risk for the first time: zones such as US, Taiwan and Japan. These models, designed and built specifically for offshore wind assets, enable (re)insurers to price coverage more accurately, and understand aggregations across multiple windfarms. This enable (re)insurers to offer more competitive and sustainable products, and ultimately leading to increased insurance capacity becoming available for this vital asset class.
Renew Risk (
The models have been designed and built within the Oasis framework, and Renew Risk has worked closely with early clients to ensure the current models provide the best solution for the market.
Please get in touch to find out more.

ARA Announces Approval of Hurricane Model by Florida Using Climate Conditioning for the First Time



The latest version of ARA's Hurloss model now contains a climate conditioned view of hurricane risk and was the first model to be accepted by the Florida Commission on Hurricane Loss Projection Methodology (FCHLPM) that accounts for climate change.HERE. The latest ARA hazard and vulnerability components in combination with the Oasis financial module, will be available in three months in their upcoming Hurloss 3.0 release on the NRMC platform. ARA plans to submit an updated and fully integrated Oasis-based version of Hurloss to the FCHLPM in their next review cycle.
The press release can be found

Carbon removal insurance start-up seeks to insure risks to carbon credits posed by wildfires and other natural hazards



Forests play a crucial role in the carbon offset market. Wildfires (and other natural disasters) have become a recurring headline in recent years, with vast areas of forests and related afforestation or reforestation carbon credits consumed by the flames.
CarbonPool, a Swiss-based insurance start-up, seeks to provide insurance for clients who suffer losses in expected carbon credit yield, primarily caused by natural disasters with compensation in the form of high quality nature based removal credits. CarbonPool also seek to insure the risk of reversal of sequestered carbon because of a natural disaster as well as unintended emissions caused by the breakdown of carbon capture machines.
CarbonPool's mission is to help society reach net zero by insuring the removal of carbon from the atmosphere and ensuring that sequestered carbon stays sequestered.
What does CarbonPool offer and what are they seeking?
CarbonPool can provide detailed carbon, catastrophe and climate risk assessments of nature-based carbon sequestration projects.

CarbonPool is open to collaborations with wildfire and biomass/carbon sequestration data providers, and is exploring different data products that could improve the insurance offering.

Aegis: A Revolutionary Leap in Physical Climate Risk Management



The summer of 2023 has broken many climate records: heat domes lasting weeks, excess rainfall leading to flooding and landslides, extensive wildfires in Canada, and the rare occurrence of a hurricane in California. These climate risks impact businesses, critical supply partners, investments, and portfolio companies across all industries. Additionally, regulatory requirements are leading businesses to measure and manage their climate risk exposure to meet compliance needs such as those related to the TCFD.
Physical climate risk assessment tools can help corporations and financial institutions navigate the complex dynamics of a changing climate. dClimate recently announced Aegis, a versatile and comprehensive climate risk assessment platform that provides probabilistic risks for a dozen physical climate perils based on location and timeframe. If you are interested in a demonstration of Aegis' capabilities and learn how it can help your organisation, please sign up here to receive early access to Aegis.

Oasis Insight Conference - Zurich in collaboration with Swiss Re Institute
6th September 2023
Sessions Recordings and Presentation - Material Now Available

Thanks to everyone that attended in person and on-line. Feedback has been really positive and we hope you found it insightful.
Recordings of the sessions, presentation material and photos (courtesy of Swiss Re) can be found HERE.

SAVE THE DATE
Oasis Insight Conference - London in collaboration with the Lloyd's Market Association 24th - 25th April 2024 Glazier's Hall, London, SE1 9DD
Following the success and your positive feedback from the Oasis Insight conference in London this year, we have decided to return to Glaziers Hall, London, SE1 9DD for 2024 The aim is to keep the cost of attendance to within 10-15% of 2023 prices (£675 for Oasis members and £775 for non-members) We will be developing the agenda in collaboration with the LMA over the coming months but please get in touch if there is something you think the community should hear about.
"Oasis has a proven track record of generating excellent, unique content for their conferences. As impressive, and perhaps more important, is that they manage to do so for a reasonable registration fee. The 2023 agenda was full of high quality talks and refreshing perspectives from the speakers. Managers can feel confident that their teams attending Oasis Insight will be learning about the most pressing matters in cat risk without having to break their budgets. It is a rare event that is as suitable for grads as it is for industry veterans. The transparency and openness that we hear Oasis often talk about is prevalent throughout the agenda. Most speakers are very happy to engage professionally or academically with anyone. It can generate real debate and discussion at times, which we certainly need more of." - Dana Foley, Head of Catastrophe Research, Chaucer Group
"The Oasis Insight conference in London this year included a really packed agenda, full of distinguished and insightful speakers and discussion, and tangible, actionable takeaways. I'm already looking forward to seeing how the 2024 event builds on the topics covered this year and continues to drive improvements in our understanding of catastrophe risk." - Emma Watkins, Head of Exposure Management and Aggregation at Lloyd's
Link to the photo gallery and presentations from Oasis Insight, London 2023 can be found HERE. We will be working with our partners below to make this another great event for 2024. Registration will open in due course.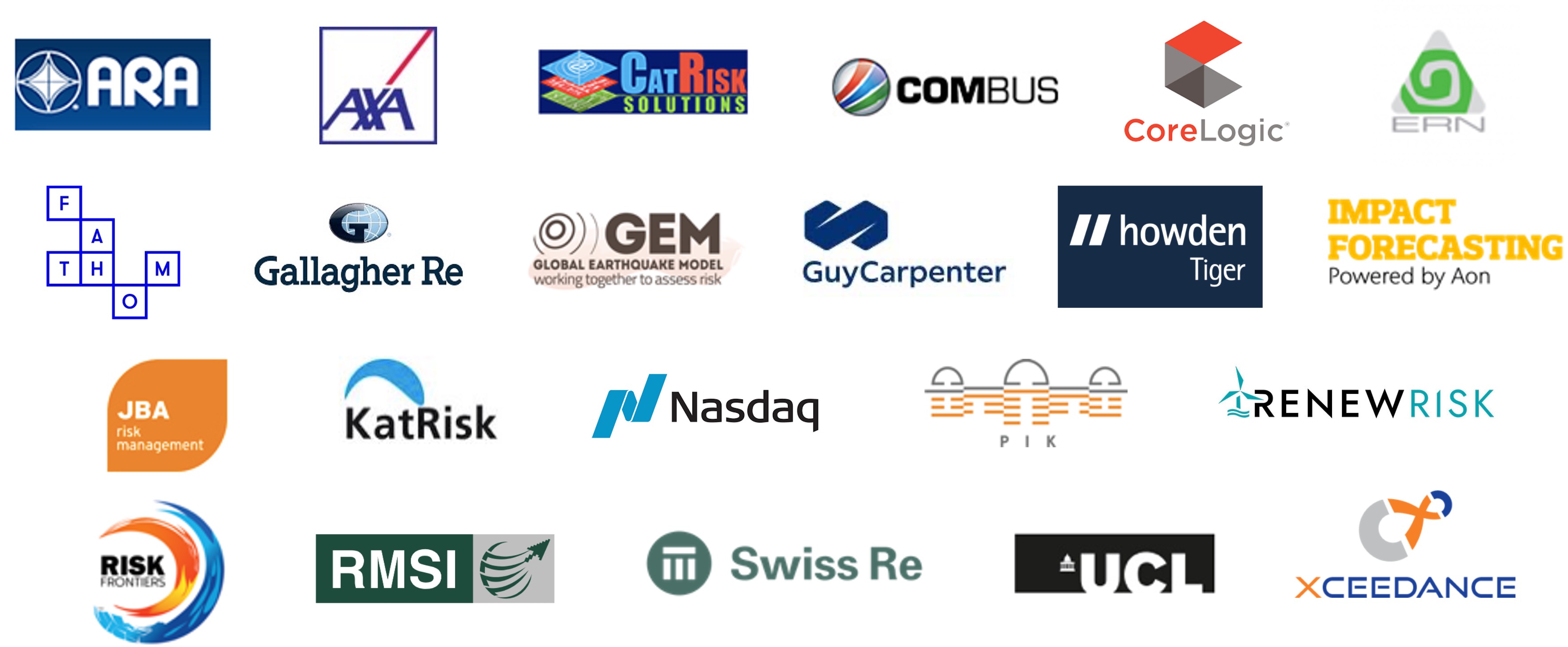 Please send us any thoughts, feedback, comments and questions via email
OASIS MODEL PROVIDERS AND PARTNERS
ARA | AXA | CatRisk Solutions | Columbia University | COMBUS | CoreLogic | ERN | Fathom | Gallagher Re | GEM | Guy Carpenter | Howden Tiger | Image Cat | Impact Forecasting | JBA Risk Management | KatRisk LLC | Nasdaq | PIK | Renew Risk | Risk Frontiers | RMSI |Swiss Re | | UCL | Xceedance