Ground-breaking open source platform to be used for catastrophe modelling in the Philippines and Bangladesh
Open source catastrophe modelling platform Oasis Loss Modelling Framework (Oasis), is pleased to announce a major project funded by the International Climate Initiative (IKI) of the German Federal Ministry for the Environment, Nature Conservation and Nuclear Safety (BMU) for the co-development of catastrophe models for flood in the Philippines and windstorm in Bangladesh.
Oasis' unique modelling platform and simulation engines will be applied to help improve understanding about the risks associated with extreme events in the Philippines and Bangladesh, which are especially vulnerable to the impacts of climate change. The project will also see available international reinsurance capacity connected with specific in-country demand.
The two-year project will bring a wealth of insight and global standards around catastrophe modelling to decision makers within these two countries, improving long-term access to, and knowledge of, risk and catastrophe modelling to multiple stakeholders.
Augusto Hidalgo, CEO of the National Reinsurance Corporation of Philippines (Nat Re) said, "It is an honour to be a part of this pioneering project as it is the first of its kind for developing nations. We are pooling together the expertise of key influencers of disaster risk management and disaster risk financing and insurance from the government, the academe, and the insurance sector, all of whom have a shared vision of more disaster resilient communities.
In the end, the catastrophe model that we'll build and the capabilities that we'll develop are more than just new tools to augment our decision-making processes, but are tangible representations of what the public and private sectors - particularly the insurance sector - can achieve together."
Oasis CEO Dickie Whitaker said, "For too long, the knowledge of how to build catastrophe models has remained within an elite group centred around the (re)insurance industry. By bringing that knowledge to these countries imbedded in Oasis' pioneering open-source platform, we are changing that.
This exciting two-year project will deliver two new catastrophe models, including climate change impacts delivered on the open-source Oasis software, along with in-country capacity in the development, use and understanding of catastrophe risk models, the connection of international reinsurance capacity with in-country demand, as well toolkits for in-country usersto update and sustain the models in the long-term beyond the timeframe of the project.
Oasis is a not-for-profit company committed to improving the way the world models for natural catastrophes. The impact we can deliver by lowering the barriers to accessing, deploying and executing sophisticated catastrophe models using a full simulation engine means there are no restrictions on the modelling approach users can take. In this way, we are supporting the IKI and BMU as well as the governments of the Philippines and Bangladesh in bringing new insights to natural catastrophe planning and resilience."
Partners involved in the IKI project are the National Reinsurance Corporation of Philippines (Nat Re); the Disaster Risk and Exposure Assessment for Mitigation program of the Philippines (UP DREAM); the Philippine Atmospheric Geophysical and Astronomical Services Administration (PAGASA); experts from the Bangladesh University of Engineering and Technology; the Bangladesh International Union for Conservation of Nature (IUCN); technology, management, education and governance consultancy Kitetrackers of Bangladesh; U.K. Met Office; Potsdam Institute for Climate Impact Research (PIK); catastrophe modelling company KatRisk, and international reinsurance brokers Willis Towers Watson and Tysers.
The announcement of this project comes after Oasis revealed that it had taken the unprecedented step of offering components of its catastrophe modelling software as open source and downloadable from its GitHub free of charge:
https://oasislmf.org/news/press-release-oasis-loss-modelling-framework-offered-open-source-and-free-charge
Notes to editors
About Oasis Loss Modelling Framework
Oasis Loss Modelling Framework (Oasis LMF) is a not-for-profit company founded in 2012 to open up the world of catastrophe modelling. It is collectively owned by close to 40 of the world's leading insurers, reinsurers, brokers and financial institutions.
Together, with an Associate Membership of almost 100 companies and academics, it forms a widespread community of organisations dedicated to improving exposure management and catastrophe risk modelling, and strengthening links between relevant work in the scientific community and business users.
Oasis provides open source software, encourages a vibrant community and stimulates innovation. Oasis software, code and full documentation is available via GitHub (https://github.com/OasisLmf), enabling active engagement with a broad community of users.
About IKI & BMU
www.international-climate-initiative.com/en
Since 2008, the International Climate Initiative (IKI) of the Federal Ministry for the Environment, Nature Conservation and Nuclear Safety (BMU) cooperates with partner countries in the practical implementation of climate change mitigation and biodiversity conservation measures. Since its establishment, it has launched more than 600 climate and biodiversity projects. The IKI is a key element of Germany's climate financing and the funding commitments in the framework of the Convention on Biological Diversity.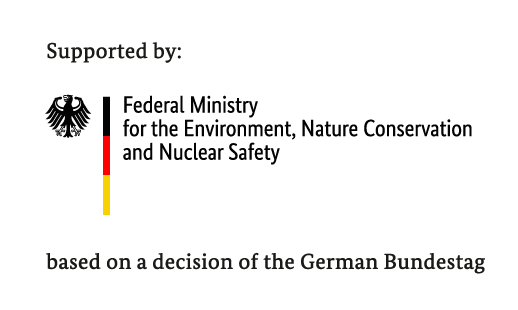 PR Contacts
Helen Wright, Lysander PR
07842 729 579
Roddy Langley, Lysander PR
07740 633 296