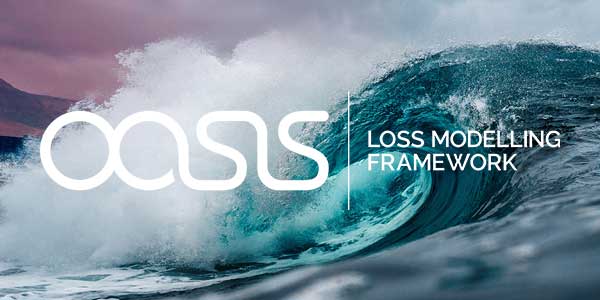 We are delighted to announce the official launch of the global collaborative risk modelling effort The Wave at today's Oasis Loss Modelling Framework (Oasis LMF) London Conference.
The Wave is an international project with the aim of creating more openness, interoperability and lowering the costs of risk modelling and data.
Born from an upswell of support for open source, cost-effective technology, we are a community of international stakeholders across industries which champions interoperable, global and cost-effective risk modelling and data solutions.
Our mission is to collaborate and pool our resources to offer the most cost-effective way of understanding risk.
The list of supporters and participants in The Wave is growing:
CoreLogic
Fractal Industries
Xceedance
Concirrus
JBA Risk Management
Applied Research Associates, Inc
Impact Forecasting
Simplitium
SpatialKey
Speaking at the Oasis LMF London Conference, Oasis CEO Dickie Whitaker said:
"With increasing support and collaboration from industry players we are joining with others to help enable choice, reduce costs and catalyse innovation. For the first time we are offering a full package of models from ARA, CoreLogic, Impact Forecasting and JBA for the USA, Japan and Europe that offer great choice at competitive pricing with the flexibility of delivery options from Fractal Industries, Simplitium, Xceedance and others.
This unique package can offer annualised prices for a 3-year deal, ranging from $479,000 for small companies to $930,000 for large companies (excluding taxes and hosting costs if applicable).
It is time to hear the voice of the growing risk modelling community. Individually we are one drop, together we are an ocean. Let's change insurance for the better, make risk modelling more financially viable and even more data open and accessible."

Watch this space for further announcements about new partners, new projects, reports and solutions from #TheWave.